Dear Walt,
In what is being called by the press a "staggering blow to President Barack Obama's trade agenda," Democrats voted down a package of bills that would have given President Obama Fast Track authority for the TPP.
Most dramatically, House Minority Leader Nancy Pelosi announced in a speech before today's key vote that she was voting against the president's trade package in its current form. The media reported that conventional wisdom on Capitol Hill was that her speech was "an ominous sign for trade proponents."
The failure of the White House to win a key vote to advance Fast Track Authority for the TPP shows that the hundreds of thousands of CREDO members who spoke out against job-killing trade deals are making a big difference despite an all out effort by Wall Street lobbyists, the Chamber of Commerce, and the White House to ram this through.
In the last 24 hours, CREDO members have crushed congressional phone lines pouring in 7,000 calls, including hundreds of calls directly to the office of House Minority Leader Nancy Pelosi. CREDO activists in San Francisco also helped organize a major demonstration at Leader Pelosi's district office on Wednesday: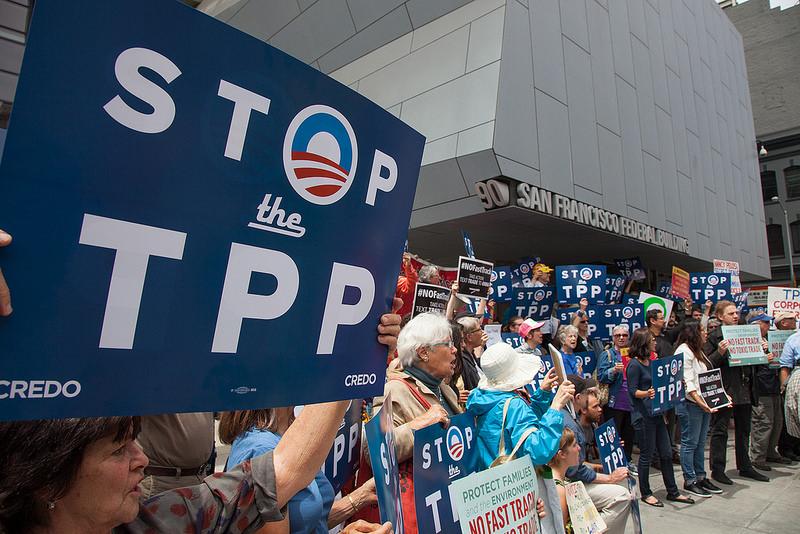 If it wasn't for your activism, the White House would have already succeeded getting Fast Track authority to ram through the TPP.
But, this fight is far from over. Republican leaders John Boehner and Paul Ryan will attempt to hold another vote next week to revive the trade package that contains TPA. Get ready to fight back even harder against this corporate power grab when it comes up again next week.
CREDO will continue to fight against Fast Track and any treaty that puts the rights of multinational corporations over the rights of the American people. You'll be hearing from us with more opportunities to take action.
Thank you for standing with us. Your activism is making a difference.
Murshed Zaheed, Deputy Political Director
CREDO Action from Working Assets